Learning the Fundamentals of Aesthetics Laser Therapy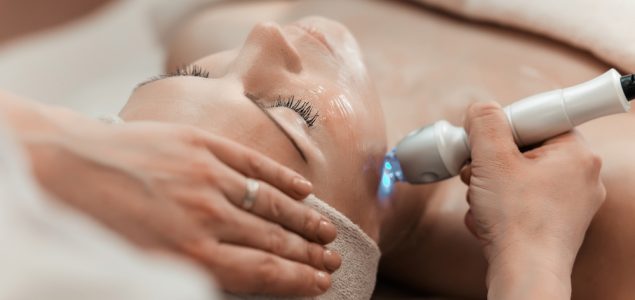 We are a private dermatology clinic that specializes in medical and cosmetic dermatology. We are now offering the most comprehensive laser training education in Canada. If you want to learn how to operate lasers, then look no further than our esteemed academy.
We are proud to be a leader of education for cosmetic and medical laser training. Our goal is to provide top notch instruction so that our students feel confident, competent, and prepared to work in the laser industry.
What sets us apart?
All of our teachers have been trained under Dr. Jaggi Rao, a known dermatologist and expert in the field of lasers for the last decade.
Unlike any course in Canada, we Are The Most Extensive Clinical Hands On Training In North America. We not only provide classroom education and hands on teaching, but we also have supplemented with a mandatory 1 week clinical rotation. Students will follow a laser technician in a dermatologist's office to observe and treat a multitude of cases. Students will be exposed to a variety of medical and cosmetic concerns that are treated by laser technology.
As well, unlike any other teaching course available today , We stay on the cutting edge of any new laser technology. We have direct access to top lasers from a variety of laser companies, allowing us to train you not just on one system. By the end of the course , you will feel more than comfortable operating any of the top laser systems and this exposure can help you decide which one you prefer.
This is the most inclusive laser course, giving you training in IPL, tattoo removal, laser hair removal, Ndyag and ablative lasers. Start your education on the right step and come to Rao dermatology for quality instruction that you deserve.
Credentials
Recognized by the Medical Aesthetics and Laser Technology Council of Canada
Accredited and EQA ( Education Quality Assurance ) Recognized by the Government
E-Mail for Details
Course Content and Information
1. Content:
Part A
Introduction to Laser/Light Physics
Laser/Light Tissue Interaction
The safe use of lasers/light in Health Care
Part B
Laser/Light Treatment Overview I
Laser/Light Treatment Overview II
Laser/Light Complications
Part C
Review of Canadian Aesthetic Technologies
2. Schedule: 3 week course
Week 1: Part A and Part B
An additional small talk on neuromodulators and fillers and products can be given.
Week 2: Part C with review of case studies in AM and models in PM
Monday – IPL /BBL
Tuesday – Laser hair
Wednesday – Tattoo removal
Thursday – ND Yag and excel V
Friday – Ablative lasers
Week 3 : Shadowing laser techs on the floor and cosmetic consultant * 80 hours
3. Cost: please contact us for details
4. Admission Criteria:
High school diploma
2 references
Up to date curriculum vitae
Completed application including nondisclosure clause agreement
At least 18 years of age
Pass a criminal record check
Immunization up to date
Interview with administration
5. Number of Learners at a Time: 2-4, *Maximum of 4
6. Evaluations
MCQ – 30%
Oral exam – 50%
Performance evaluation – 20%
Certificate will be issued at end of course as long as following criteria met:
Greater than or equal to 70% of the above evaluations weighted as outlined.
7. Exams
MCQ: 90 questions
Oral exams: need to review the following case studies:

Rosacea
Melasma
Laser hair – open lesion, Accutane, body and face
Scarring
Angioma
Pigmentation
Aging skin- laxity and wrinkles
Code of Conduct
Respect and Civility:
All members must:
Respect and follow all rules
Demonstrate honesty and integrity
Respect differences in people
Treat one another with dignity and respect at all times
Respect the need of others to work in an environment that encourages learning and teaching
Seek help from staff if necessary to resolve conflict peacefully
Learning environment:
Please ensure cell phones are turned off during class
Please come prepared for class with appropriate uniform and professional appearance
Please come to class with necessary tools
Smoking is not allowed in the facilty
No food or drink is allowed in the treatment areas or classrooms
No alcohol or recreational drugs are allowed in the facility, If a student is found using prohibited substances, the student will be expelled.
Alberta Health standards must be adhered to all times
Patient information is to be kept confidential at all times
Current Laser Training Course: Dates Coming Soon
Fall Course: Dates Coming Soon
For any additional information or to reserve a seat please contact our course coordinator Andrea Olynyk via email Andrea@activmdspa.com
E-Mail for Details