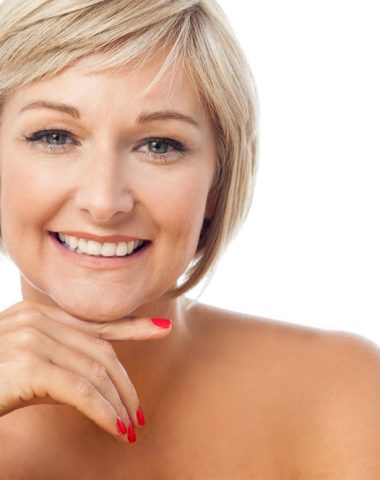 Book Your Consultation Now!
Are You Noticing Sagging, Lax, Loose Skin?
Have you recently started to notice the skin on your chin and down your neck become more loose and saggy, delicate and thin as you age? Do you see a "turkey waddle" beginning to develop? Does it make you self-conscious about how old it makes you look because it doesn't reflect the age you feel?
As both men and women age, laxity develops in the jowls and neck and can make you feel sensitive or insecure about your appearance and the loss of a defined jawline adds significantly to the aged look of your face.
With have a range of customized non-surgical procedures that can improve the tone and quality of your skin.
How To Deal With Sagging Skin
Sagging skin, loose skin, lax skin – however you describe it, by the time many of us hit our mid-30s this can, unfortunately, cause our faces and certain other areas of our bodies to lose their youthful plumpness, definition, and resilience.
What Causes Sagging, Lax, Loose Skin?
While gravity does take its toll, there are several other causes of sagging skin:
Sun exposure: The invisible ultraviolet rays of the sun penetrate into our skin and damage the elastic fibers that keep skin firm. On-going sun exposure causes wrinkles, and is responsible for sun spots and other pigmented areas on the face, chest hands.
Lack of elasticity and collagen: As we age, our skin tends to lose elasticity and collagen, causing it to become looser and less successful at holding back what is happening underneath – i.e., problems become more visible or noticeable at the skin's surface.
Loss of volume: After age 35, many of us start to see a loss of volume in our faces. For example, as volume in our cheeks is lost, and gravity pulls the mid-section of the face down, folds may develop around the mouth, pooling at each corner, creating nasolabial folds. The lower portion of the face can also be prone to lose volume; when this happens, there may see shadowing near the jawline, which eventually becomes marionette lines and, finally, jowls.
Our Facial Skin Tightening Treatments
In the case of sagging, lax and loose skin, treatment should always begin with a proper consultation by a professional skin specialist. Typically, the best results are often obtained when a combination of treatments are applied. These treatments can include:
Dermal Fillers
Dermal fillers are injectables that use either natural or synthetic hyaluronic acid to plump up your skin. In contrast to neuromodulators, dermal fillers create volume and fullness which achieve a natural, youthful appearance and fill in thin lips, hollows around the eyes, or gauntness in your temples. The results with dermal fillers are instantaneous and long-lasting (three months to two years). We often use dermal fillers in combination with neuromodulators to achieve the best results since they each have different strengths. Our range of dermal fillers includes Juvederm®, Restylane®, Revanesse, and RADIESSE®.
Laser Skin Resurfacing
By directing short, concentrated pulsating beams of light at irregular skin, precisely removing skin layer by layer, laser resurfacing can not only improve skin elasticity and produce a general tightening effect, but it also has the added benefit of simultaneously improving fine lines and wrinkles. Laser Genesis treatments utilize safe, non-invasive laser technology to clear fine lines and diffuse flushing, redness, and scarring. A short series of treatments may be recommended for optimal results, and patients will notice an instant improvement following each treatment – without irritation or downtime. By gently and comfortably heating the skin, Laser Genesis stimulates collagen to tighten the skin and promote healthy cell growth.
PRP
PRP stands for Platelet Rich Plasma. It is also known as the Vampire Face Lift. It involves blood being drawn from a patient, and the blood is then put into a centrifuge to separate the platelets and serum from the blood cells. The resulting concentrated solution is enriched in platelets and growth factors. Once this solution is injected into the skin, it can dramatically aid in tissue repair and promote collagen.
Book Your Free Consultation Now
Dr. Rao will take the time address your specific needs and answer any questions or concerns you may have about the procedures offered at Rao Dermatology.
In addition, he will make recommendations as to the best treatment plan for achieving your desired results. Please fill in the form below to book your consultation now.