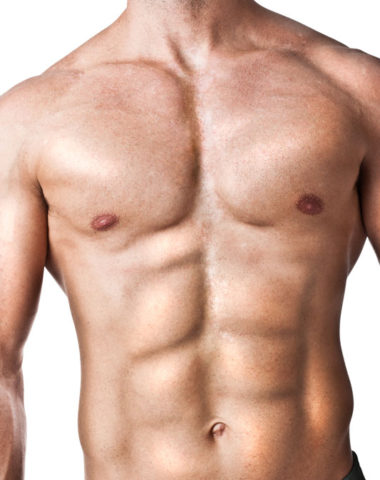 Book Your Consultation Now!
Godly Form
Everyone has a different idea when it comes to looking their fittest and healthiest. For some, it's fitting perfectly into an outfit with total confidence. For others, it may mean having a rock hard midsection or sleek arms or legs.  We all have different goals for how we want to look and feel, however, almost everyone wants to look and feel toned and fit.
Although a healthy lifestyle with diet and exercise is an absolute must, our body sculpting treatments can further assist you to achieve the sculpted form you desire. These procedures remove and reduce excess skin and fat. Body contouring can be achieved surgically through liposuction and less invasively through radiofrequency technologies.
Our Range Of Body Sculpting Treatments
Rao Dermatology offer a range of body sculpting procedures in Edmonton designed to enhance areas of the body that may be resistant to diet and exercise efforts including Liposuction, ThermiRF, and Trusculpt. These proven procedures target common areas of the body that are prone to accumulating fat or developing lax skin.
Liposuction
If you are having trouble losing stubborn fat from areas such as your stomach, thighs, love handles, buttocks and chest, our non-invasive liposuction procedure could be the best option for you.
it should be noted that Liposuction is not a substitute for a tailored weight loss regimen. Instead, it is a procedure intended to sculpt your body and eradicate problem areas. Liposuction can be a starting point to further weight loss.
ThermiRF
ThermiRF is the newest technology in aesthetic dermatology. This procedure delivers radiofrequency heat to deliver amazing solutions for a variety of cosmetic concerns without any social downtime.
ThermiRF comprises of 3 different procedures: ThermiTight, ThermiRase and ThermiDry. ThermiRF can treat a number of different concerns including aging skin, wrinkles and fat reduction.
Click here to learn more about our ThermiRF treatments.
Trusculpt
Trusculpt, an innovative nonsurgical fat reduction procedure that uses heat to eliminate stubborn fat and tighten skin. It utilizes breakthrough radiofrequency to deliver deep heat resulting in apoptosis, also known as fat cell eradication, resulting in a more sculpted silhouette.
Book Your Body Sculpting Consultation Today
Book your consultation today with Dr. Rao today so he can help you chose the body sculpting procedure that will best fit your personal goals.
He will take the time address your specific needs and answer any questions or concerns you may have about the various body sculpting procedures offered at Rao Dermatology. Also, he will make specific recommendations as to the best treatment plan for achieving your desired results.
Please fill in the form below to book your consultation now.