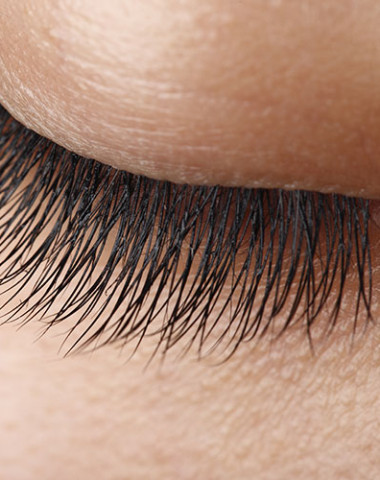 Book Your Consultation Now!
Get Fuller, Thicker Eyelashes In Weeks With Latisse
Thick gorgeous eyelashes are coveted by many.
It's hard to imagine what longer, thicker eyelashes can do for you until you have them. If you have ever tried eyelash extensions or false eyelashes then you know what's like to deal with messy glue or eyelash loss once they are removed.
Perhaps you have probably given up on the idea of luscious lashes but the good news is that eyelash lengthening is now simple and safe thanks to Latisee.
Experience the Latisse Difference
Latisse is the only FDA approved prescription treatment for inadequate lashes, and it is formulated to stimulate the growth of longer, fuller, and darker eyelashes. By applying this solution to your eyelids nightly for 8-12 weeks, your new lashes will be thicker, darker, and longer. No need to be artificial when natural looks that good.
This treatment enhances eyelash growth through a once-nightly application topically to the base of the upper eyelashes. If you're finding your eyelashes inadequate or insufficient, Latisse can help you grow lashes that are longer, thicker and darker.
Latisse makes the growth of lashes possible because of Bimatoprost, its active ingredient. LATISSE® is known to influence the growth phase for eyelashes in two steps. Firstly, it prolongs the phase length, and secondly, it increases growth of hairs in this phase.
Frequently Asked Questions About Latisse
Can I Still Wear Mascara if I Use Latisse?
Yes, there is no problem in using mascara while you are using Latisse.
What if I Stop Using Latisse?
If Latisse is discontinued, lashes will gradually return to their previous appearance.
Are There Any Possible Side Effects?
The most common side effects after using LATISSE® solution are an itching sensation in the eyes and/or eye redness. These were reported in approximately 4% of patients.   solution may cause other less common side effects, which typically occur on the skin close to where  is applied, or in the eyes. These include skin darkening, eye irritation, eye dryness, and eyelid redness.
Could My Eye Color Change With Latisse?
There have been no reports of eye color change in the latisse® clinical study. However, there is the potential for increased brown iris pigmentation which is likely to be permanent. Increased iris pigmentation is associated at a very low incidence when bimatropost is instilled directly into the eye.
Book Your Consultation Today
At Rao Dermatology, we offer Latisse treatments to help our patients get the longer, fuller, darker eyelashes they desire. During your consultation, our medical team – led by Dr. Rao – will work with you to discuss your aesthetic concerns and goals.
We can review the process of using Latisse, what you can expect and if you are a candidate for this treatment. Together with you we can create a treatment plan that is right for you. Book your consultation using the form below.