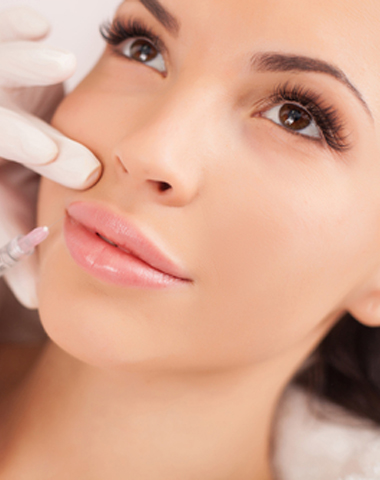 Book Your Consultation Now!
Flawless Skin Rejuvenation
At Rao Dermatology, we have developed a variety of treatments that deliver excellent skin rejuvenation results.
Our proven skin rejuvenation procedures work by treating the skin from the inside out, going beyond its surface to truly restore and rejuvenate your skin's health.
Our goal is to preserve and cleanse the skin, encourage collagen stimulation, improve circulation, exfoliate and remove toxins, and correct skin imperfections by improving the skin's appearance and its health.
Reinvigorate and Restore Your Skin
Fine lines, wrinkles, and sagging skin can serve as unwelcome reminders of the aging process for both men and women.
Over time, your skin begins to lose collagen, natural elasticity and show signs of cumulative degeneration. Factors such as genetics, lifestyle, gravity, diet and sun exposure all influence the rate of damage to the skin. As signs of damage become visible, skin rejuvenation techniques can help restore a more youthful appearance.
The good news is that your skin's texture and clarity can be improved through resurfacing including chemical peels, laser treatments, and microdermabrasion. Suitable for all skin types, we can treat a variety of areas including all or specific regions of the face, neck, hands and arms.
The skin rejuvenation procedures offered by the office of Dr. Rao are fast and non-invasive compared to surgical procedures, with virtually no downtime so you can get to your life. We do recommend a series of treatments in order to achieve and maintain optimal results.
Conditions Improved by Our Skin Rejuvenation Techniques
The following skin conditions may be improved by our treatments:
Wrinkles: both static wrinkles (visible at all times) and dynamic wrinkles (appear when the skin is not moving and deepen when you make facial expressions)
Loss of skin tone: the weakening of collagen and elastin fibers in your skin
Vascular conditions: including visible blood vessels on the skin, facial redness, and blood-filled blisters
Pigmentation: hyperpigmentation including sunspots, age spots, and melasma
Scars: acne or injury-related scars may be treatable
Texture: roughness due to excess layers of dead skin
Pore size and congestion
Our Skin Rejuvenation Services
At Rao Dermatology, we're committed to giving you clear, clean, and smooth skin using a synergistic approach that enhances your skin's health.
Our proven approach includes prevention, treatment, and maintenance to achieve and preserve your skin care goals and medical facials play a key role in preventing, treating, and maintaining your clear and healthy skin. We offer the following medical facial services:
Chemical Peels
We exclusively use SkinCeuticals' medical grade skin care products in our chemical peels to exfoliate and stimulate collagen production, effectively improving the skin by reducing acne scarring, minimizing sun damage, evening tone, and smoothing texture. Our chemical peels are cost-effective and, when done regularly, keep your skin glowing, radiant, and flawless.
Microdermabrasion
Using a medical grade, tipped wand comprised of natural diamond chips, microdermabrasion polishes your skin, removing and sucking up the dead skin cells and leaving your complexion soft, supple, and firm. Because microdermabrasion is a mechanical exfoliation, it opens up the skin, making it ripe for deep penetration with serums and skin care products and it effectively minimizes scars, discoloration, and fine lines.
Microneedling
This medical procedure involves using a fine needle to poke the skin, leaving what's called a micro-injury. While it seems counterintuitive, these micro-injuries stimulate collagen production and open the skin to receive serums that plump the skin, fill in lines, and improve discoloration – it's been used for decades to treat facial scars and is proven to improve both texture and firmness.
PRP
PRP stands for Platelet Rich Plasma. It is also known as the Vampire Face Lift. It involves blood being drawn from a patient, and the blood is then put into a centrifuge to separate the platelets and serum from the blood cells. The resulting concentrated solution is enriched in platelets and growth factors. Once this solution is injected into the skin, it can dramatically aid in tissue repair and promote collagen.
Book Your Complimentary Consultation Today
Book your consultation today with Dr. Rao today so he can help you pick the facial rejuvenation procedure that will best treat your main concern, or recommend combining certain treatments to achieve a more youthful look.
He will take the time address your specific needs and answer any questions or concerns you may have about our procedures. Also, he will make recommendations as to the best treatment plan for achieving your desired results.
Please fill in the form below to book your consultation now.