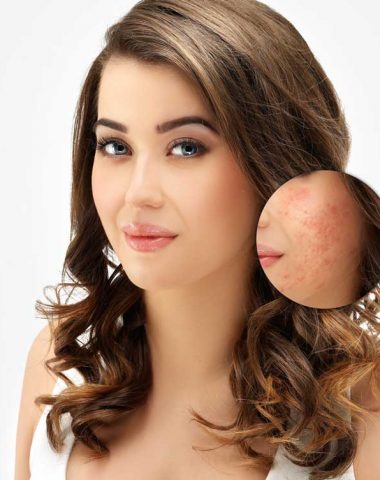 Book Your Consultation Now!
Effective Scar Revision
Many of life's moments leave a mark – some of which can't be seen and others we'd rather live without.
A scarred face can have a severe psychological effect. Accidents, surgeries and acne can leave permanent scars on the skin. Your skin reacts to trauma by building scars made up of fibrous tissue. This tissue is not the same as your normal and healthy skin, making it appear discoloured, colourless, raised and/or indented.
Through an innovative menu of proven procedures, we can help patients reduce or erase the memory of acne, surgery or trauma, smoothing raised scars, restoring depressed marks and evening out irregular discolouration.
Tailored Scar Treatment Solutions
Facial scarring can be a source of low self-esteem for both men and women. Fortunately, your scars can be erased or greatly minimized with today's advanced cosmetic technology treatments.
Facial scarring is usually a result of cystic acne trauma, burns, surgery, or a result of aggressive chicken pox. Scars typically result from a wound or injury. They are part of the skin's normal healing process.
Typically superficial wounds heal without scarring. It is when the second layer of skin (dermis) is damaged that scars form on the skin. Acne scars come in many different shapes, sizes and even colors.
Each type of scar has its own unique characteristics and features. Because of those differences, the available treatments are not one size fits all and should be tailored to the individual.
Types Of Scars
There are a number of scar types that have each have their own unique characteristics including:
Icepick Scars – Characterized by thin but deep columns of missing skin tissues. Commonly arising from severe acne, icepick scars usually appear on the cheek or nose.
Boxcar Scars – Boxcar scars are round or oval depressions with steep vertical sides. Wider than ice pick scars, boxcar scars give the skin a pitted appearance.
Depressed Fibrotic Scars – If ice-pick scars are somehow aggravated, they can transform into large, hard, crater-like scars.
Macules – Flat pigmented patches. Typically the end result of severe acne, appearing and persisting after the original inflammation.
Post-inflammatory Hyperpigmentation – Appears anywhere on the body and varies in size. Often caused by hormonal changes, and/or acne inflammation.
Soft Scars – Generally small, these vary in depth and shape
Atrophic Macules – Soft and sometimes blue or white. These can appear on the body as well as the face.
Follicular Macular Atrophy – Small, raised, generally white bumps, usually seen on the chest or back.
Rolling Scars – Rolling acne scars are relatively broad depressions in the skin that have rounded, sloping edges.
Scar Treatment Options:
At Rao Dermatology we are pleased to offer both laser and dermal filler treatments that will successfully treat all types of scars from superficial to the deeper more noticeable scars. All our treatment plans are customized to the needs of the patient.
Laser Treatments
We offer a variety of laser treatments that can help enhance the look of scars including IPL, Laser Genesis, Nano Laser Peel and Sciton Profractional.
Our professional laser treatments offer a degree of control and efficacy that allows for highly precise sculpting of the skin. The laser can be used to target superficial to deep scar tissue and is ideal for patients who want dramatic results with minimal downtime.
Dermal Fillers
Dermal fillers are a powerful way to treat and potentially get rid of certain types of scars, being particularly effective for rolling scars and some less defined boxcar scars. They are safe and well tolerated, with great results to fill the depression associated with scars. They are excellent for volume loss caused by acne scarring.
Medical Facials
Medical Facials are a great way to maintain your skin and treat acne scarring. They are affordable milder forms of treatment that can still make a difference when done routinely.
Daily Advanced Skin Care Treatment
At Rao Dermatology, we truly believe that a proper skincare regimen is essential for healthy youthful skin. Every regimen should effectively address the 3 core steps: prevent, treat, and maintain.
To treat skin imperfections and scarring, a custom home program tailored to your skin can act as a continuation of our office treatments.
Book Your Scar Treatment Consultation
At Rao Dermatology we work closely with patients to determine the best course of treatment for their unique needs. We encourage anyone suffering from scars that are affecting their self-esteem to contact us to set up their complimentary consultation, where they can learn about the many treatment options available to help them achieve the beautiful, glowing skin they desire. Fill in the form below to book your free acne scar treatment consultation now.