So you wake up with a random cold, uncommon rash, or consistent chest pains; the solution is simple, right—you immediately book an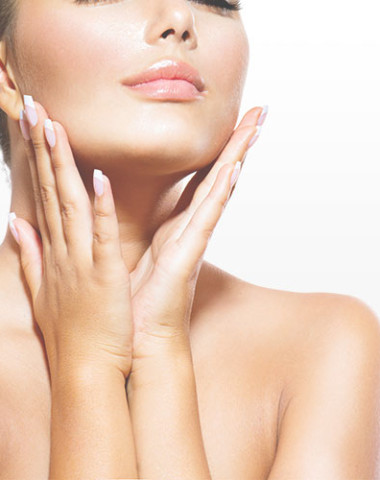 appointment to go see your doctor- that is common discourse. Well what about waking up with acne, aging skin, and a wrinkle-ridden face, would you still call a doctor? The truth is, you should call your dermatologist.
Medical Facials are becoming more and more common as the demand for advanced in-depth and professional facial treatments increase. It is unsurprising then, that clients are booking and rebooking their appointments to secure the best care for their face and skin. Using a technique that combines the most superlative SkinCeutical ingredients with advanced customized facial assessments, practitioners expose clients to a facial that stimulates and exfoliates the skin thereby improving and enhancing the feeling and appearance of acne, wrinkles, and pigmentation.  In addition to the medical benefits, these facials require very little downtime; yet, produce results worthy of the ranks of advanced treatment programs of the same nature. The biggest question you'll probably ask yourself about medical facials is whether or not it is for you. The answer: there is no way it could not be for you. It is easy to sell yourself short by purchasing over-the-counter drugstore products that attest to unrealistic results. The most cost effective way to abandon that disappointment is to submit to a routine medical facial and secure optimal care that keeps your skin radiant, rejuvenated, and most importantly, healthy.
Edmonton's Rao Dermatology facilitates medical facials at the highest caliber. We specialize in medical facials that are both reparative and preventative. Our practitioners are not only invested in client care and satisfaction, but we are also invested in being experts in this field. Consequently, periodic research and evaluation is of the utmost importance.
It should be apparent now that your face and skin demand the attention of flus and stomach pains. Your whole body is your temple, not some parts. Therefore, remedy it with a medical facial treatment that will boost your facial immune system and your confidence!