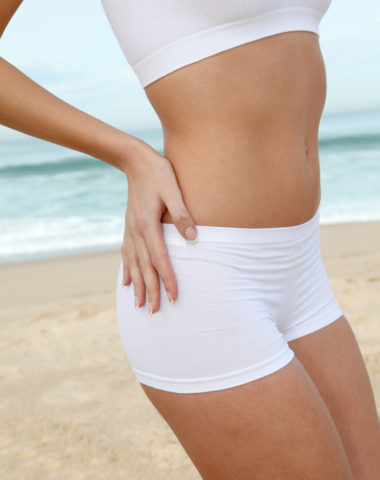 Book Your Consultation Now!
Shape your body without surgery!
That stubborn fat is so frustrating. No matter what you do – eat healthy and exercise like crazy– you just cannot remove that extra roll of fat around the tummy, love handles, and back.  Liposuction still gives the best results for clients, but some just don't want the hassle of surgery and its downtime.
What's the answer?
Trusculpt, a nonsurgical fat reduction procedure that uses heat to eliminate stubborn fat and tighten skin.  It utilizes breakthrough radiofrequency to deliver deep heat resulting in apoptosis, also known as fat cell eradication, resulting in a more sculpted silhouette.
Is Trusculpt The Right Treatment For You?
The best candidates for this procedure are men and women with a normal body mass index, who have localized excess fat despite a healthy diet and regular physical activity. Trusculpt is a treatment used to help shape and sculpt the body but is definitely not a weight loss procedure.
If you are looking for body shaping procedure without surgery and downtime that actually works, come see us for a free consultation.
Conditions it treats: