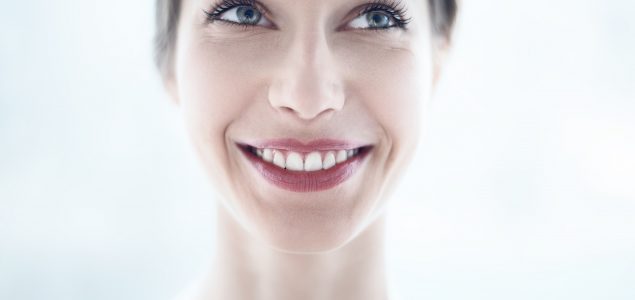 Facials are often equated with pampering: luxury experiences that leave your skin feeling refreshed. But what a facial should do is give you results. Unlike in a spa, a medical facial is administered by a medical aesthetician who not only understands the skin, but is also trained in advanced skin care and works with your dermatologist to customize and facilitate an effective treatment plan particularly for you.
Spa facials are typically the same for every client despite their skin type or conditions and are intended to soothe and relax rather than clinically treat your skin, while medical facials include an analysis of your skin issues and are then designed to meet your objectives by treating your skin beyond merely surface level cleaning.
Medical facials and procedures use medical grade products designed by dermatologists that produce visible, long-lasting results. So, whether you're looking to slow the aging process, treat acne scarring, or eliminate brown and red spots, medical facials are an affordable and effective option to meet your skin care goals.
Benefits of Medical Facials
1. Beyond the Surface

Medical facials work by treating the skin from the inside out, going beyond its surface to truly restore and rejuvenate your skin's health. Our procedures preserve and cleanse the skin, encourage collagen stimulation, improve circulation, exfoliate and remove toxins, and correct skin imperfections by improving the skin's appearance and its health. Because medical facials work at the cellular level, accounting for your skin's shedding and regeneration cycles, you'll notice improvements instantly.
2. Customization

As mentioned, spa facials aren't customizable; estheticians use the same products and processes for every client. In contrast, medical facials begin with a skin analysis where our medical aestheticians and dermatologist assess your skin's distinctive issues and concerns and create a customized treatment plan for addressing them. Whether you want to treat acne, aging, or rosacea, our team can create a customized medical facial plan to treat your skin type, texture, and tone specifically. No two people have the same skin, the same response, or the same goals so we work to design a plan that suits you and reaches your goals whether you're looking for a more aggressive or gentle approach.
3. Medical Grade Products

Where traditional spa facials tend to be full of perfumes, oils, and irritants, at Rao Dermatology, we use exclusive, medical grade products to create customized facials that are noninvasive, low-risk, and effective. Knowing that an actual dermatologist backs and approves the products we use in our medical facials gives you comfort and assurance that you're making the best decisions for your skin health.
Our Medical Facial Services
At Rao Dermatology, we're dedicated to giving you clear, clean, and smooth skin using a synergistic approach that enhances your skin's health. Our philosophy includes prevention, treatment, and maintenance to achieve and preserve your skin care goals and medical facials play a key role in preventing, treating, and maintaining your clear and healthy skin. We offer the following medical facial services:
Chemical Peels

We exclusively use SkinCeuticals' medical grade skin care products in our chemical peels to exfoliate and stimulate collagen production, effectively improving the skin by reducing acne scarring, minimizing sun damage, evening tone, and smoothing texture. Our chemical peels are cost-effective and, when done regularly, keep your skin glowing, radiant, and flawless.
Microdermabrasion

Using a medical grade, tipped wand comprised of natural diamond chips, microdermabrasion polishes your skin, removing and sucking up the dead skin cells and leaving your complexion soft, supple, and firm. Because microdermabrasion is a mechanical exfoliation, it opens up the skin, making it ripe for deep penetration with serums and skin care products and it effectively minimizes scars, discolouration, and fine lines.
Microneedling

This medical procedure involves using a fine needle to poke the skin, leaving what's called a micro-injury. While it seems counterintuitive, these micro-injuries stimulate collagen production and open the skin to receive serums that plump the skin, fill in lines, and improve discolouration – it's been used for decades to treat facial scars and is proven to improve both texture and firmness.
Part of customizing your treatments includes blending services where needed. Depending on your goals and issues, you may benefit from a combination of medical facials and dermal filler, neuromodulators, or platelet rich plasma. But whatever your concerns or budget, we work with you to create the best treatment plan for your skin.
Use the form below to book your medical facial consulation.