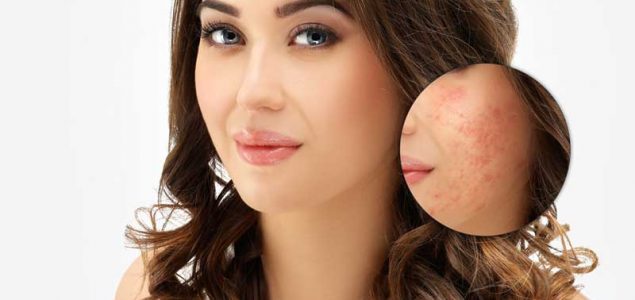 Scarring is an inevitable part of being human, they're a natural byproduct of the healing process. Plus, there's usually a story to go along with them.
As children, our bodies take a beating while we learn to ride bikes, to do backflips on trampolines, and to jump off tire swings.
Sometimes the scars we earn in childhood stick around (who hasn't cracked their head or chin open during play?), plaguing us (along with acne) throughout adolescence and well into adulthood.
In a world where flawlessness is valued above all else, our scars (especially facial scars) can wreak havoc on our self-esteem. Scars can make us feel unattractive, embarrassed, or insecure, and for many people, they're daily reminders of traumatic events (car accidents, fires, attacks, surgeries, etc.). And, as if our own struggle with scars isn't bad enough, our atrophic scars (indented scars like acne and chicken pox pits) also come with a host of misconceptions and negative perceptions from other people.
Some scars result in hyperpigmentation, which is a red or brown discolouration, while others result in keloids (irregular shaped scar that rises above the skin and spreads) which tend to occur on the chest, back, shoulders, and earlobes. Keloid scarring isn't just unsightly, but often uncomfortable. But despite your scars' story, shape, or colour, they can cause psychosocial distress, anxiety, and depression.
Whether you're struggling with stigma or self-esteem issues stemming from scarring, treatment options are available – you don't have to suffer. At Rao Dermatology, we offer several customized treatments to minimize the visibility of scars. Depending on your skin type and the degree of scarring, our experienced doctors will create a treatment plan specific to you and your needs. Our treatments for scars that are indented, large, thick, or raised may include some of the following treatments:
Laser Treatments
Advancements in laser technology over the last 35 years allows us to reduce, if not completely remove, the appearance of scars. Depending on the severity and your skin type, laser treatments offer the quickest solution to reducing the visibility of scars. Dr. Rao is also an acclaimed international expert and researcher in laser technology and dermatology. His guidance and expertise helps us to select the best treatment from your skin: Intense Pulse Light (IPL), Laser Genesis, Nano Laser Peel, Sciton Profractional, Q-Switch Laser, Excel V, Cynosure Smart Xide, Sciton Halo, and Micro-Laser Peel. Our laser treatments are non-invasive and proven to reduce scarring.
Dermal Fillers
A semi-permanent treatment, dermal fillers are an effective treatment for atrophic scarring (indentations). The collagen in the filler adds volume, raising the indented scars, and providing instantaneous results, though fillers do need follow ups to maintain the effect. At Rao Dermatology, your doctor will determine which filler is best for your skin, but we carry Juvederm®, Restylane®, Revanesse, and RADIESSE®.
Medical Facials
For superficial scarring, medical facials like chemical peels may be effective at reducing the appearance of scars, though they may work best paired with laser treatments. We offer chemical peels, microdermabrasion, and microneedling at Rao Dermatology, which may encourage healthy skin regeneration and collagen production.
Do you have scars that are making you unhappy? Book your free consultation in the form below to discuss treatment options for you.