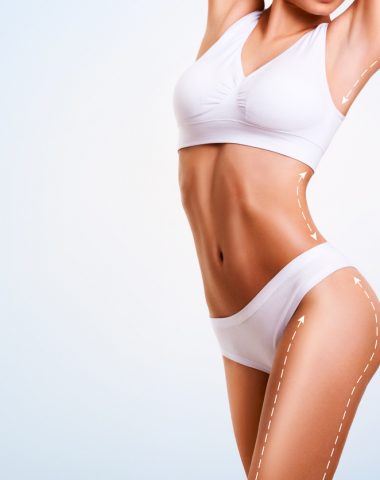 Book Your Consultation Now!
Sculpt Your Best Body
Rao Dermatology is excited to introduce truSculpt 3D®, a new dimension in non-surgical body sculpting.
This innovative body contouring treatment offers a comfortable, non-surgical option to improve overall body contours by reducing fat and tightening skin tissue without downtime.
This non-surgical solution is ideal for patients who are close to their ideal body weight but have targeted areas which don't respond well to diet and exercise.
See A Slimmer You With truSculpt 3D®
The reality is that some area of stubborn fat just won't disappear – no matter how much we diet and exercise. And for years we've been told the only way to permanently get rid of this troublesome problem is by way of liposuction, and, more recently, CoolSculpting and Kybella. But Rao Dermtology are proud to now share an updated technology called TruSculpt 3D® which changes everything.
The truSculpt 3D® Advantage
Results can be witnessed after one treatment
Treat up to 4 problem areas in one 1-hour session
No post-treatment discomfort or downtime
How does truSculpt 3D® Work?
TruSculpt 3D® uses a special tool to apply controlled monopolar radio frequency (RF) energy to the patient's subcutaneous fat. The RF energy heats the patient's adipose tissue until some of the cells within it break down. The patient's body then starts to slowly excrete the damaged fat cells via the liver and lymphatic system leading to a more contoured appearance.
When it comes to effective fat reduction, truSculpt 3D® offers improved patient comfort over other radiofrequency (RF) devices. The truSculpt 3D® procedure operates at a different frequency that allows it to heat the fat more deeply and at a uniform temperature. This feature focuses heat on the fat instead of the patient's skin. Therefore, the skin does not overheat, and patients avoid the burning sensation felt with other RF devices.
How Long does The truSculpt 3D® Procedure Take?
During the entire treatment process (which lasts about 30 minutes to one hour), the patient will be able to sit back and relax—TruSculpt 3D® is entirely painless thanks to the applicator's ability to keep the skin comfortably cool.
What Areas Does truSculpt 3D® Treat?
truSculpt® 3D reduces fat and improves skin appearance on the back of the arms, bra line, flanks, abdomen and thighs.
How Many Treatments Do Patients Need Before They See Results?
It only takes one session to see noticeable fat reduction and body contouring. With one truSculpt 3D® treatment patients should see over 20% in fat reduction. Patients have the option to schedule more treatments after the first one, but they should be spaced out at least 6-8 weeks apart.
Is the truSculpt 3d® Procedure Painful and Are There Side Effects?
The truSculpt 3D® does not involve pain and there are very few side effects. When our patients get the truSculpt 3D® treatment they usually feel a warm sensation. This sensation is not painful and is very tolerable. After the treatment, patients may experience mild irritation and redness, which will gradually clear up.
Is There Downtime After the truSculpt 3d® Treatment?
No, there is no downtime after the truSculpt 3D® treatment. The truSculpt 3D procedure is non-surgical, so you are able to resume your daily activities without any downtime.
What's the Difference Between truSculpt 3d® and Coolsculpting®?
truSculpt 3D® uses heat to reduce fat and CoolSculpting uses cold to reduce fat.
Although they are both non-invasive procedures that target and destroy specific fat cells that are naturally expelled by the body, truSculpt 3D uses radiofrequency technology to heat fat cells while CoolSculpting freezes fat cells for fat reduction and body contouring.
Book Your truSculpt 3D® Consultation Today
Book a consultation with Dr. Rao today to learn more about how the truSculpt 3D® procedure can effectively remove your stubborn fat. During his consultation with you, Dr. Rao will address your specific needs and goals and answer any questions or concerns you may have.