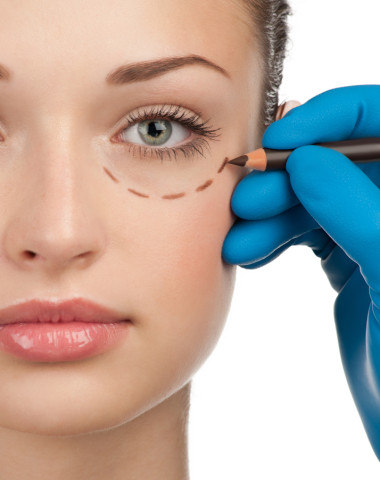 Book Your Consultation Now!
 Do you look tired and aged ?
As we get older, the eyelid skin can become heavy and protrude over our eyelashes. This often leads to a sad and fatigued appearance.
Blepharoplasty, also known as eyelid surgery, can essentially roll back the years.  It can address sagging skin, smooth wrinkles, reduce puffiness, and correct other signs of aging around the upper and lower eyelids.  This procedure utilizes laser technology to remove the excess skin and reshape the eyelid to give you an improved appearance.
This surgery is the ultimate in eye rejuvenation, giving a refreshed more youthful appearance to the eyes.

Eyelid Surgery Edmonton
Our eyes tell more about us than what we say. The can often betray us, reflecting our true emotions and what we are feeling. Unfortunately, they can also betray our age.
The Telltale Of Aging Around Our Eyes
There are four telltale signs of aging that occurs around the eyes. First is the droopy, sagging brow that can make our eyes look smaller and squintier. Second are the clusters of tiny wrinkles and fine lines that form around the outer corners of the eyes called crows feet. Third are the bags that occur under our eyes, which can be due to fat pockets or hollowing due to collagen breakdown. Finally, dark circles under our eyes make us appear fatigued and overworked.
What is Blepharoplasty or Eyelid Lift Surgery?
Also known as eyelid surgery or eyelid lift, Blepharoplasty is a cosmetic surgery that removes or tightens sagging skin around the eyes, creating a smoother, more taut appearance. In addition to removing extra skin, this procedure often involves the removal of fat pockets that make eyes look puffy.
The Best Candidates For Eyelid Surgery
Typically the best candidate for upper eyelid lift surgery are men and women age 35+ who are noticing puffy and sagging upper eyelids. We invite you to schedule a free consultation with us to discover if this procedure is right for you.
Additional Treatments To Consider
Although eyelid lift surgery is often performed as a single procedure, a browlift or skin resurfacing performed at the same time may give superior results. Blepharoplasty does not treat dark circles, fine lines, and wrinkles around the eyes, however, by adding a neuromodulator treatment to the eyelid lift surgery, many of the lines and wrinkles around the eyes can be softened or eliminated.
Book Your Eyelift Surgery Consultation At Our Edmonton Clinic
Dr. Rao has extensive experience and expertise in blepharoplasty surgery in Edmonton. He offers a free consultation to address your specific needs and goals and answer any questions or concerns you may have about the procedure. In addition, he will make recommendations as to the best treatment plan for achieving your desired results.
If you are seeking a smoother, more youthful appearance around your eyes, please book your free eyelid surgery consultation with our clinic now below.