How many times have you spent hours in the skin care isle trying to decide which facial cleanser, toner, or moisturizer is best for you?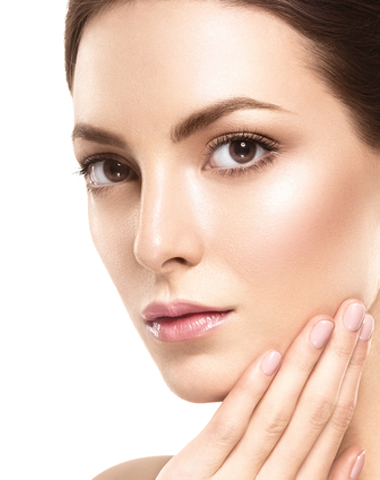 Perhaps one too many! You pick something up that you think is synonymous with your skin type and suffer through mediocre results once you've tried it and realized it is not your true match after all. Well your ill-fated shopping trips end here.  Our dermatologists at Rao Dermatology want you to become intimate with your skin; get to know what it likes and dislikes.  Follow our guide below and say goodbye to your uncertainties.
Normal Skin

Normal skin is almost as transparent as the name suggests.  If your skin type is normal you can expect to see even pigmentation, balanced sebum (fat) production, and balanced hydration. Your skin is in somewhat of a neutral state and is not really affected by too many products. Individuals with normal skin type are also not prone to blemishes and can often look forward to having great skin.
Oily Skin
If you identify with an oily skin type you've probably been told that your face is always glowing. The reality is you're more than likely just shining. That's because individuals with oily skin type tend to have shiny skin. The sebaceous glands of oily skin are usually overactive and these two factors combined promote acne-prone skin.  Aim for products that specify oily-skin compatibility.
Dry Skin
Dry skin type is the obvious opposite of oily skin. The main characteristic of this skin type is tight, uncomfortable and itchy skin. In these instances, your skin does not produce enough oil to keep itself moisturized. As a result, you experience discomfort and in extreme cases, flaking. Unfortunately, individuals with dry skin are also more prone to wrinkles. Pay close attention to the hydrating properties in your Dry Skin products when you spot them on the shelf.
Combination
Combination Skin type is simply a combination of oily and dry skin. More specifically, it consists of an oily T-zone and dry patches on the cheek. This skin type is more complex when considering the right skin care products to apply to your face because you are tackling two different problems. If you are unsure about the Combination skin care products in your local store, give us a call and one of our dermatologists will advise you.
Sensitive Skin
Sensitive skin tends to be hyperactive and is prone to react negatively to common ingredients.  Almost anything an individual with sensitive skin puts on their face will convert into redness and discomfort.  Always double check the ingredients in sensitive skin type facial products to ensure you are not putting your skin at risk.
Now that you've been schooled, don't let this guide stop with you. At Rao Dermatology we encourage our clients to spread the word and be a vessel. So, the next time you're in the skin care isle at your favourite drug or department store, share your knowledge with someone else; that's really how you save face.