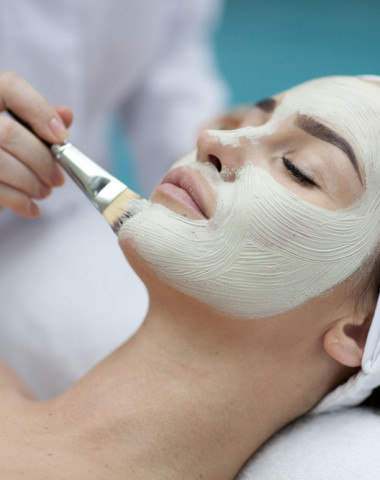 Book Your Consultation Now!
Glowing, Radiant and Rejuvenated Skin
Using advanced formulations of SkinCeutical professional products, medical facials have become the optimal skin maintenance program. Without any downtime, these customized facials allow exfoliation and collagen stimulation, improving the appearance of acne, large pores, pigmentation and fine lines and wrinkles.
As only the highest calibre of medical grade ingredients are used, Skinceutical facials have become the most cost effective way to maintain the skin between laser procedures and augment the effects of any treatment program. Having these clinical facials routinely help to keep your complexion glowing, radiant and rejuvenated.
Chemical Peel Treatments
With our chemical peel treatments, you can begin your journey to healthier, more youthful-looking skin with our advanced, non-surgical cosmetic Skinceutical treatments
Without downtime, these customized, medical-grade chemical peels exfoliate and stimulate the skin to improve a variety of conditions, including hyperpigmentation, acne, signs of fine lines and wrinkles, and many other concerns. At Rao Dermatology, we can improve the appearance of your skin with results that give off a smoother, more radiant glow.
What Is A Chemical Peel?
A chemical peel is a skin treatment which is used to improve and smooth out the surface of the facial skin. A chemical solution is used to remove top layers of skin which allows the dead surface skin to peel off. The peeling process leads to new skin growth which is usually smoother, healthier and less wrinkled compared to the old skin.
What Skin Conditions Are Chemical Peels Used For?
Anyone who wants to combat the look of aging, hyperpigmentation, or skin imperfections:
Acne – Chemical peels are an effective way to treat acne. They exfoliate the skin, allowing dead skin cells to be removed more effectively, excess oils on the skin are also removed. This action unblocks hair follicles and pores and reducing the appearance of pimples and enhancing skin texture that is damaged by acne.
Reduce fine lines and wrinkles- especially under the eyes and around the mouth in skin that is sun damaged or aging.
Rough skin Texture- chemical peels can refine rough skin texture by increasing the amount of collagen in the upper layer of the skin.
Lentigines (large freckles) which appear as dark spots on the skin, they are also called liver spots, or age spots. They can develop as a result of sun exposure and are present on areas of the body which are exposed to excess sun such as face and arms and neck. A series of chemical peels can lighten large freckles and help improve the appearance of sun damaged skin.
Melasma – is a dark skin discoloration which appears as patches commonly found on the cheeks, nose, lips, upper lip, and forehead. It is common in women who are taking hormonal treatment in the form of contraceptives or Hormone Replacement Therapy (HRT) and pregnant women. A series of chemical peels can lighten the appearance of dark discoloured skin caused by melasma.
Hyperpigmentation – caused by excess skin pigment in the skin which can result in uneven skin tone. Chemical peels can lighten and even out the tone and appearance of the skin.
Why SkinCeutical Skin Care Products?
Born from decades of skin cancer research that led to crucial breakthroughs in antioxidants, SkinCeuticals high potency formulas are concentrated in pure actives and proven to penetrate optimally into skin.
Made in the USA, this clinical skincare range is carefully formulated to correct signs of aging, protect healthy skin, and prevent future damage. Heavily tested and researched, SkinCeuticals products are used by dermatologists, plastic surgeons, and medi-spas to complement aesthetic procedures and to supplement daily home care.
Book Your Skin Peel Consultation Today
As with any professional cosmetic treatment, the first step should always be a full consultation with a qualified practitioner to ensure that the chemical peel is appropriate for your skin needs
Dr. Rao will take the time address your specific needs and answer any questions or concerns you may have about the chemical peel procedure. In addition, he will make recommendations as to the best treatment plan for achieving your desired results. Please fill in the form below to book your consultation now.
Conditions It Treats: