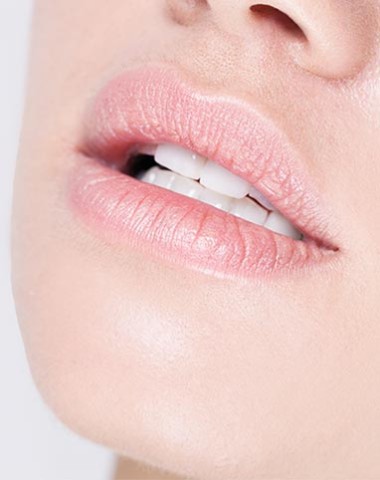 Book Your Consultation Now!
Looking Tired?
With aging and sun exposure, our faces slowly loose fullness, giving us that exhausted, sallow look..
Today, we have advanced dermal Fillers that restore volume allowing for immediate facial rejuvenation.
At Rao Dermatology, we can offer a variety of facial fillers such as Juvederm, Emervel, Revanesse, and Radiesse.
With the expert skills of our luminary injectors, we can give you a natural soft lift and fullness that will instantly refresh your look.
What Are Dermal Fillers
Dermal fillers are injectables that use either natural or synthetic hyaluronic acid to plump up your skin. In contrast to neuromodulators, dermal fillers create volume and fullness which achieve a natural, youthful appearance and fill in thin lips, hollows around the eyes, or gauntness in your temples.
The results with dermal fillers are instantaneous and long-lasting (three months to two years). We often use dermal fillers in combination with neuromodulators to achieve the best results since they each have different strengths.
Our Dermal Fillers
We use both natural and synthetic fillers at Rao Dermatology that produce superior results in combination with our doctors' skill, technique, experience, and training. Offering Juvederm®, Restylane®, Revanesse, and RADIESSE® dermal fillers, our doctors will assess your skin and recommend the filler best suited to your skin and risk tolerance.
Juvederm®
Juvederm® is an injectable gel dermal filler (containing lidocaine to reduce discomfort) that uses natural hyaluronic acid to restore youthfulness. Softening lines and wrinkles and plumping up lips, Juvederm® produces natural, graceful results and lasts between one and two years.
Restylane®
Restylane® is also a natural filler utilizing hyaluronic acid with various gel types to offer a variety of fulness and firmness options tailored to your face and your goals. Restylane® has two decades of innovative research and development that offers low risk and quality assurance.
Revanesse
Revanesse line uses Thixofix cross-linking technology, a synthetic filler, to delay your body's natural breakdown of hyaluronic acid while also stimulating your skin's collagen production. As a result, Revanesse is more durable and longer-lasting than its natural filler counterparts.
RADIESSE®
RADIESSE® is also a synthetic filler and is comprised of Calcium Hydroxylapatite (CaHA) microspheres are suspended in gel. RADIESSE® gives immediate volume while also continually stimulating your skin's collagen production. Lasting a year or more, your body metabolizes the CaHA microspheres which leaves behind only collagen
Frequently Asked Questions
Below are some frequently asked questions about injectables, but if you have concerns that aren't addressed here, please feel free to contact us.
What are injectables?
Injectables are substances, natural or synthetic, that are injected into the face or neck to reduce the impacts of aging. Injectables can treat hollow or gaunt facial areas, as well as creases, lines, and wrinkles. Our injectables include neuromodulators, dermal fillers, and Platelet Rich Plasma (PRP).
Am I a suitable candidate for injectables?
If you are in good physical health and wanting a subtle improvement in your skin and you have realistic expectations, you may be a suitable candidate for injectables. The best way to find out is to book a consultation with us.  .
Do injectables hurt? Will I receive anesthesia for my injectable filler procedure?
Injectable treatments cause minor, temporary discomfort as well as swelling and bruising. We may use a local anesthesia, a topical anesthetic, or a numbing agent for your procedure.
What can I expect from the procedure?
Injectable procedures are quick (15 to 45 minutes). Because we are using a needle to inject the fillers into your skin, you may experience discomfort during and after. You will likely require follow up appointments, but the intervals are dependent upon your injectable treatment.
Will there be a long recovery? Will I need to miss work?
While you may experience some light bruising, swelling, or redness, the recovery is quick and you won't need to miss work. You can resume your normal activities immediately after the procedure. If you experience any side effects, they usually resolve within one to two days.
Are there any risks associated with injectables?
Risks vary depending on the type of injectable you receive. However, some risks include anesthesia reactions, allergic reactions, bruising, numbness, redness, swelling, or discolouration. Ask your doctor about the specific risks associated with your chosen injectable treatment.
How long will the results last?
Depending on the type of injectable treatments you receive, results may last anywhere from three months to two years. Most injectables are semi-permanent and require follow up treatments for maintenance.
Book Your Free Consultation Now
Our team is committed to working with you to develop a synergistic approach for enhancing your skin's health and reducing the signs of aging. Dr. Rao has extensive experience and expertise in dermal filler injections in Edmonton.
During his consultation with you he will address your specific needs and goals and answer any questions or concerns you may have about the procedure. In addition, he will make recommendations as to the best treatment plan for achieving your desired results. Use the form below to book now.