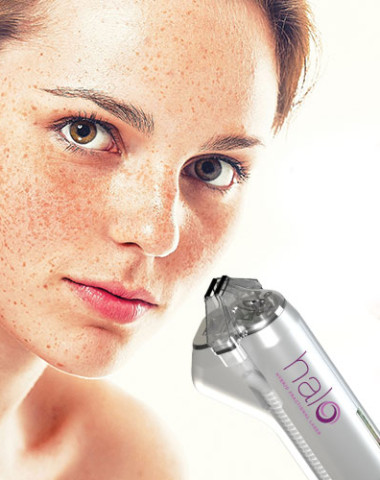 Book Your Consultation Now!
Hail the Halo!
This is the newest and best in laser technology today. The Halo is the world's first hybrid laser.
It honestly is the best of both worlds:  a laser that is ablative and non-ablative.
So what does that mean?
We now finally have a laser that gives maximum results with minimum downtime.
The Benefits of a Halo
Halo has the unique ability to provide separate treatments for the top layer of the skin, which heals quickly, and deeper layers of the skin which remodels more slowly over time. It can calculates the exact amount of energy needed for the safest and most effective treatment. The benefits of a Halo treatment are improving tone, texture,and pigmentation to give you youthful luminous skin. Finally, you can have a serious laser procedure and still go to work the next day.
Conditions It Treats:
Large Pores