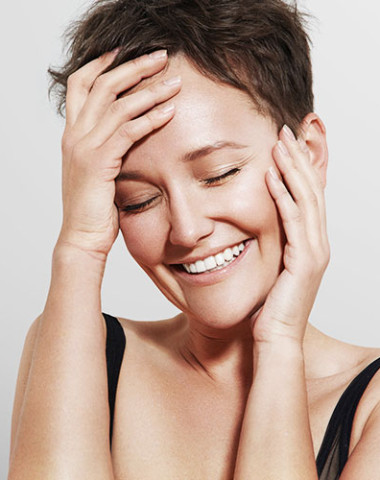 Book Your Consultation Now!
This skin therapy is an innovative way to promote youthful radiant skin.
Laser Genesis treatments help correct the conditions typically associated with early skin damage and aging, stimulating the body to generate new collagen, which strengthens the skin and reduces unwanted redness and wrinkles without any side effects.
Well known for its clinically proven results without downtime, Laser Genesis is your secret to a fresher, more even complexion in just a few short treatments.
It is great alternative to chemical peels.
How Laser Genesis Works
Laser Genesis treatments utilizes safe, non-invasive laser technology to clear fine lines and diffuse flushing, redness and scarring. A short series of treatments may be recommended for optimal results, and patients will notice an instant improvement following each treatment – without irritation or downtime. By gently and comfortably heating the skin, Laser Genesis stimulates collagen to reduce fine lines and scarring; additional heat helps clear dilated capillaries that cause redness.
Laser Genesis, if preformed regularly, dramatically improves the appearance and condition of the skin:
Tightens the skin and promotes healthy cell growth
"Polishes" the skin and smoothes the overall texture and color of the skin
Improves the appearance of scars
Shrinks the pores
Corrects diffused redness and rosacea
Reduces fine lines and wrinkles
Removes tiny facial veins
What is the Treatment Like?
A Laser Genesis treatment can take anywhere from 30 to 45 minutes, during which the patients feel warming sensation and immediate sensation of skin tightening. Most patients, once they get used to the procedure, find the treatment therapeutic and relaxing.
For optimal outcomes, most people need six to eight treatments, although recommendations vary according to a patient's individual needs. The results are accumulative and long-term effects can be quite dramatic.
Conditions It Treats:
Book Your Free Laser Genesis Consultation Today
Book a consultation with Dr. Rao today to learn more about how Laser Genesis can improve your skin. During his consultation with you Dr. Rao will address your specific needs and goals and answer any questions or concerns you may have about the procedure. In addition, he will make recommendations as to the best treatment plan for achieving your desired results. Use the form below to book now.