Their smiles, their smell, their cute little piggy toes, and now their products; we can't seem to get enough of babies!  It's safe to say that if a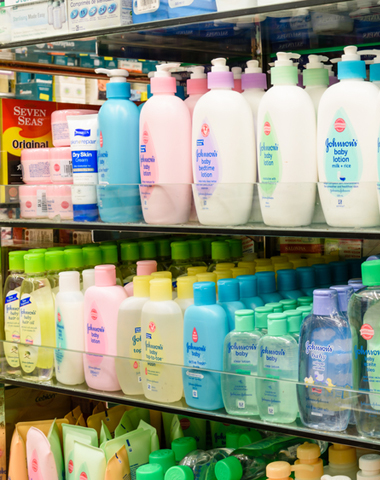 product is good enough for a child's skin, it is likely the case that it is equally sufficient for an adult; that is the stance that a lot of mothers, women, and even some men are taking as they embark on their conscious skincare journey.  We've kept an eye on this recent trend and found a few baby products that are doing wonders for adults.
Baby Wipes
The most common baby product used by adults is baby wipes.  You can find them tucked away neatly in women's handbags or stashed discretely in men's glove compartments. Women tend to use this gem to remove makeup, wipe their hands, and replace cheap tissue papers in public bathrooms. Men on the other hand, rely on this baby trend to combat their sweaty faces and necks. Baby wipes contain zero toxins and, more than before, are made from natural products.
Baby Detergent
Research has shown that the products you use on our clothes, overtime, have an impact on your skin both internally and externally. As a result, individuals, especially women, have opted for baby detergent. They are free of toxic chemicals and fragrances and contain properties that promote gentle and soft skin.
Aveeno Baby moisturizer
Baby lotions are often very popular for their distinctive and calming scent, but it's Aveeno's Baby Eczema Therapy Moisturizing Cream that seems to fall off the store shelves and unto the skin of the older.  This moisturizer is a staple product for adults because it nurses dry skin without leaving a greasy residue. It relieves dry and itchy skin and contains no fragrance or steroids.
Didn't see a product that you've been using? Give us a call and we'll let you know if your baby fever is heading in the right direction!