Solve this equation: humid weather plus inconsistent and neglectful lip care equals…that's right, disaster. As spring tugs on summer's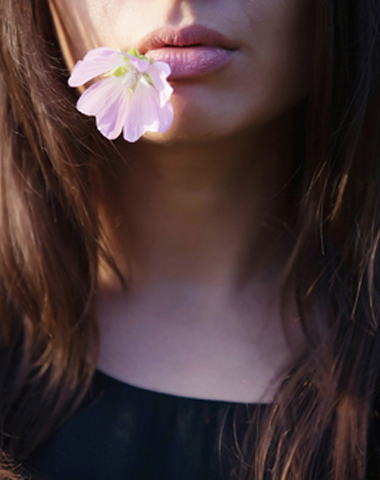 coattails it's time to start adding a little more UMPH to those lips. By UMPH we mean committing to products and regimens that provide round-the-clock lip protection, especially when the sun is working overtime.
If you feel like you're not ready to make a big change and invest in too much product purchasing, an ideal starting point to enhance your lip care is your internal health. Your diet choices play a significant role in how your lips react to sunlight exposure. Aim to eat a variety of green leafy vegetables and fruits, and foods rich in vitamins. Most importantly however, increase your water consumption to stay hydrated.  Drinking plenty of water regulates your lips and skin's natural balance; it stimulates the circulation of blood and fluids within your body. Further, if you are physically active on a day-to-day basis, consuming water replaces the moisture you've lost throughout.  Being mindful of your diet is a useful foundation for lip protection, but it is not the only method.
Once you've made an internal effort to keep your lips moist and sun-free, consider external care. Purchase lip products with SPF benefits to maximize your coverage from UV rays. Our dermatologists recommend Skinceuticals Antioxidant Lip Repair. This product helps tackle any environmental damage to your lips while simultaneously smoothing and rehydrating the lips surface. It is packed with vitamin E and you can apply it daily.
Now that we've got you covered for the day routine, we'll shed some light on how to get your lips working at night.  Peppermint is a natural remedy for summer sun damage. Add ten drops of peppermint essential oil to one tablespoon of honey and apply it to your lips right before bed. When you wake up in the morning, rinse and apply your lip balm or Skinceuticals Antioxidant Lip Repair to start your day.  If you don't have peppermint lying around in your cupboard, coconut oil or almond oil will suffice.
Don't let the sun burn your lips out this summer. Follow these tips so you can always be ready to pucker up for a kiss.