As the weather warms up, the sunglasses come out, but so too should the sunscreen. It is not surprising that when most individuals apply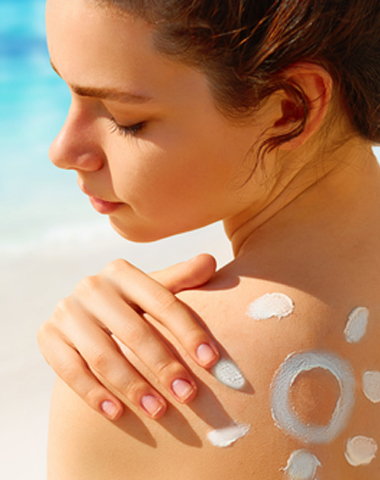 sunscreen they lather their arms, legs, and neck but leave their faces exposed. Of course the explanation usually is that the sunscreen is too sticky, smells too strong, or expressly restricts application to the face. This does not imply however, that you should continue to deny your face protection from the sun.
Here are a few facial sunscreens you can incorporate into your sunny day ritual.
SKINCEUTICAL'S PHYSICAL MATTE UV DEFENSE SPF 50
Skinceutical's Physical Matte UV Defense SPF 50 is a go-to product for many individuals because while it provides a broad spectrum of UV protection, it simultaneously maintains the matte finish in severe humidity.  Further it is weightless and dries to a powder finish. As a result, you avoid the pasty sticky feeling that usually keeps you from moisturizing on a sun-filled day. What makes this facial sunscreen unique is its ability to minimize the appearance of pores. You can't go wrong with a sunscreen that does the work of your everyday moisturizer and more.
SKINCEUTICAL'S PHYSICAL EYE UV DEFENSE SPF 50
Your eyes are extremely sensitive organs and can benefit from additional protection from the sun. Use Skinceutical's Physical Eye UV Defense SPF 50 to get the best coverage. The mixture is curated to compliment the thinner and more sensitive skin around the eyes.  Upon application, the mixture eases onto the skin smoothly and nourishes and enhances the whole appearance of your eye. This facial sunscreen is a staple in your skin care cabinet for a few reasons: it is a sufficient base for makeup application, it contains a tint that brightens your skin tone, and it has been proven effective on other facial features such as your cheekbones and eyelids.
SKINCEUTICAL'S PHYSICAL FUSION UV DEFENSE SPF 50 125ML
If you've got oily skin the sun and heat will not reduce the moisture in your face. Consider implementing Skinceutical's Physical Fusion UV Defense SPF 50.  The compound in this facial sunscreen adapts to every skin tone and is water resistant for up to 40 minutes. This product is among the most highly recommended sunscreens due to the plankton extract ingredient, which increases the skin's resistance to UV and heat-induced stress.  The benefits of Physical Fusion UV Defense span across all skin types.
This list is not exhaustive. There are myriad facial sunscreens available to protect your skin. If you are unsure about some of the products, contact our office and we can assist you.
In addition, please don't forget about Vitamin c which also adds an additional layer of protection.