Liposuction is a reliable procedure for individuals struggling with unwanted fat and problem areas that they have tirelessly been insecure about.  In fact, it has easily become one of the most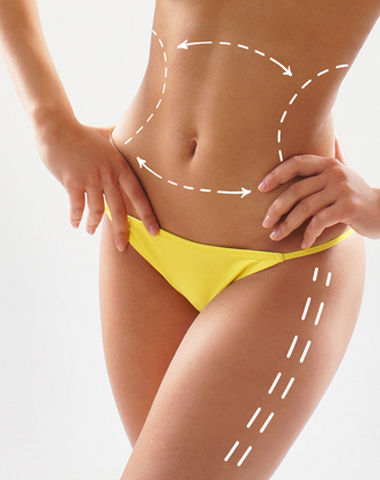 common cosmetic surgery procedures among women. Following surgery, the primary concern for patients' is whether or not the fat will come back.  This question is certainly warranted. When you've invested in a procedure you want to ensure that the results have longevity.
A research conducted at the University of Colorado tackled the same question focusing their research primarily on two main hypotheses: whether fat returned after it was removed and if it did, when it would materialize. Using a sample size of 32 non-obese healthy females, the researchers randomly assigned them to one of two groups, namely, women who underwent "small-volume liposuction" and a control group who didn't have liposuction at all. The subjects were weighed and measured prior to surgery, 6 weeks post-op, 6 months post-op, and finally one year after surgery. The results revealed that after 6 weeks, body fat for liposuction patients decreased 2% and only 0.28% in the control group. At six and 12 months however, the fat reappeared in the abdominal area (but not in the thighs) and the two groups were closer together than at the six-week mark.
One of the doctors explains the finding by suggesting that the if you try and lose weight the body will try and defend that by gaining it back. Although the women who had surgery in the study were happy with the results despite fat returning, this study shows what doctors perhaps warn patients about prior to surgery, namely, that liposuction is not a weight loss procedure. If you want to see results and promote healthy living, it is necessary to exercise and make healthy diet choices so that your body and work in conjunction with surgery.
In conclusion, fat may return following liposuction, but if you want your body to defend against it, you must engage in an active lifestyle that combines daily exercise, a balanced and healthy diet, rest and consistency.