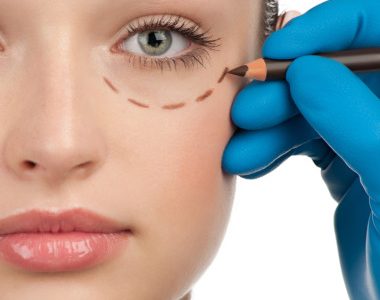 As we age, sometimes the skin above and below our eyes changes: it becomes loose, puffy, or saggy (sometimes even interfering with vision and absolutely making eyes appear smaller and squinty); fatty deposits become more prominent; crow's feet deepen; permanent bags form beneath our eyes; and lower eyelids droop.
For those with hooded eyes or existing issues with undereye bags, aging exacerbates these features. And these changes around and to your eyelid can make you look tired, worn out, overworked, and unhappy, leading people to say things like, "Are you okay?" and "You look tired."
But a blepharoplasty, or eyelid surgery, can dramatically reverse these signs of aging. While you aren't going to look like a completely different person, it will help you look younger and more awake (and it will definitely stop the comments on your tired appearance). Using laser technology, a blepharoplasty removes and tightens excess skin and reshapes the eyelid, smoothing out creases and hollows and opening the eyes to create a more youthful, energetic appearance.
The Candidates
As with all surgical procedures, the best candidates are healthy nonsmokers without medical conditions that can delay healing. ideal candidates for eyelid surgery are over 35 with puffy or sagging upper eyelids, no serious eye conditions, and realistic expectations.
The Consultation
At your free consultation at Rao Dermatology, we'll discuss your goals, medical conditions and history, lifestyle, and previous treatments and surgeries. We'll take pictures of your face to point and discuss options and recommend the best course of treatment. Sometimes, a brow lift, skin resurfacing, or chemical peels can be paired with a blepharoplasty for optimal results. It's completely normal to feel nervous, so be prepared to ask questions. The consultation is the best time to address your anxieties and your excitement to ensure we're tailoring the procedure to your goals.
The Procedure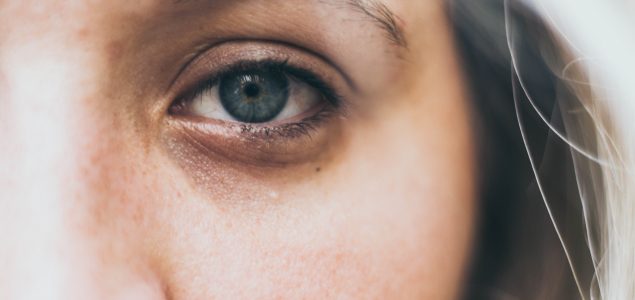 An eyelid surgery procedure can be performed on the upper eyelids, lower eyelids, or both and begins with anaesthesia.
To conceal scarring, incisions on the upper eyelids follow your natural crease, enabling use to take out or relocate fatty deposits, tighten up muscles, and remove that
saggy, excess skin. For the lower eyelids, the incision is done just below the lower lashes. For some, a transconjunctival incision may be uses (inside the lower eyelid), but excess skin cannot be removed with this type of incision, only fat. To close the incisions, we use either sutures or skin glue.
The Recovery
While the recovery time is typically quick, the day after surgery, you can expect both bruising and swelling, but it should disappear quickly. Cold compresses and light activity in the first 48 hours following surgery can minimize bruising and swelling and accelerate healing.
Typically, bandages are removed in a couple of days, while stitches are removed after a week. You'll want to take a few days off work and avoid both makeup and contact lenses for about two weeks so you can best heal and recover. Expect to return to your normal activities between 7 to 10 days after surgery.
The Results
A blepharoplasty won't stop you from aging, but they are long-lasting and they roll back the years – sometimes resulting in you looking 10 years younger! Most people are thrilled with the subtle yet dramatic change to their appearance.
Think an eyelid surgery is for you? Book your free consultation today using the form below.