One of the first telling signs of aging and weariness are drooping eyes. After all, when you deprive yourself of sleep, keeping your eyes open longer than they are intended to be, overtime you wear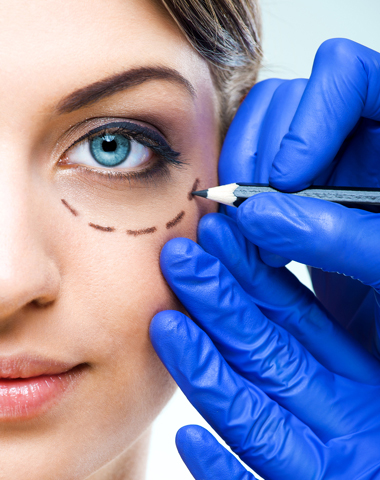 them out. In addition, inadequate skincare regimens and failure to remove makeup significantly deteriorate of the appearance of your eyes. While there are anti-aging creams and eye correction solutions that aim to mitigate these challenges, eye lifts are the increasingly popular alternative. Eye lifts, which are formally known as Blepharoplasty or Eyelid surgery, works to reduce the droopiness from the lower lids and remove excess skin from the upper ones. So what's the reason for their popularity? Well, they have benefits that people value.
Enhanced Appearance
Eye lifts do exactly what the name suggests…lifts your eyes thereby enhancing your appearance. The procedure transforms the appearance of your eyes by reducing the sagging skin; it is restorative in that way. It is innately rejuvenating, it brightens your face holistically, and it also boosts your confidence and self esteem in the overall appearance of your skin.
Reduces Signs of Aging
Blepharoplasty is beneficial in that it reduces the signs of aging that are initiated by wrinkles around the eyes. The lift to both the upper and lower lids simultaneous diminishes the lines in the skin. Dermatologists suggest pairing the lift with a skin rejuvenation treatment to optimize the anti-aging results.
Vision Improvement
Research has shown that eyelid surgeries tend to improve faulty and unreliable vision. More specifically, where the droopiness of the eyes are severe enough to contribute to vision impairment, the surgery restores your line of sight by removing the excess deposit of skin and tissues.
If you want to reap the benefits of eyelid surgery and believe it's the perfect option for you, contact our office for an appointment today.