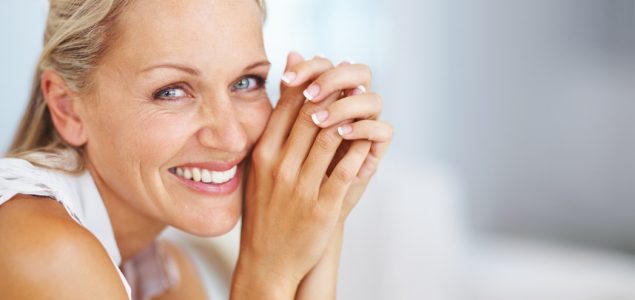 Whoever said, "laughter is the best medicine" clearly have not seen laugh lines. While it is undoubtedly healthy for us to laugh loud and often, these outbursts of joy leave a mark.
Also known as nasolabial folds, marionette lines, or smile lines, laugh lines are a part of aging, especially for those who tend to be very expressive.
When a person has marionette lines on their face, they have deep creases that go from the corner of their mouth to the bottom of their chin.
There is a definite line between their sagging cheeks and their chin. This causes them to look older and tired.
What Are Laugh Lines?
Laugh lines consist of nasolabial folds and marionette lines. Together, these wrinkles and fine lines are known as laugh lines or smile lines.
Nasolabial Folds
Nasolabial folds are the fine lines and wrinkles that go from the corner of your nose down to the outside of the lips.
Marionette Lines
Marionette lines are the fine lines that go from the outside of the mouth down to the jawline on both sides of your chin.
What Causes Laugh Lines?
Laugh lines are caused by the combination of a few factors, working in conjunction as you age to create unwanted wrinkles around your nose and mouth. Some of the primary causes include:
Repeating facial expressions over time
A reduction in the amount of elastin and collagen produced as you age
A reduction in the amount of fat in your face as you age
Treating Marionette Lines
If you already have fairly prominent marionette lines, there are several cosmetic treatment options that are both safe and effective:
Dermal Fillers
When dermal fillers are used to treat marionette lines, they are skillfully injected directly into the area that needs to be filled out. Our experienced cosmetic professionals know where to inject the filler in order to get the best results. In addition to the fact that this is a medical procedure, it is also an art. That is why we say that they do so skillfully. This is going to leave you with even and smooth results.
Laser Treatments
Skin tightening lasers effectively reduce the presence of lines and wrinkles for a smoother, more youthful appearance. These laser treatments transfer heat and laser light under the surface of the skin. By heating the tissue to lift and tighten the underlying foundation, this strengthens the skin and stimulates the growth of new collagen.
Micro-Needling
Microneedling is a minimally invasive skin rejuvenation procedure. The needle pokes the skin to create a micro-injury. This not only stimulates collagen, but also creates channels to allow the direct infusion of serums deeply into the skin.
The serums can be platelet-rich plasma or effective anti-aging solutions that contain growth factors and hyaluronic acid to combat aging even further. The plumping of the skin, filling in of fine lines and scars, and improvement of discoloration are all achievable with micro needling.
Book Your Free Consultation Now
Dr. Rao will take the time to address your specific needs and answer any questions or concerns you may have about the various medical facial procedures we offer. In addition, he will make recommendations as to the best treatment plan for achieving your desired results. Please fill in the form below to book your consultation now.