If there were a new technology that you could carry in your purse, it would have to be the Nano laser peel. However, with its long-lasting and outstanding effects, you wouldn't need to anyway. A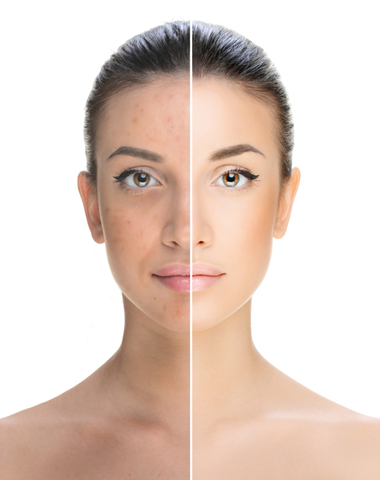 Nano Laser Peel is the ultimate rejuvenating tool for combating dry, dull, and tired-looking skin. Using light energy, the treatment removes the top layers of your skin at a depth that catalyzes and accelerates the skin's renewal process.  So why is it "totally worth it?"
It's the perfect intermediate solution

Nano laser peel is an ideal treatment for defending against dull and tired looking skin because it is the middle ground for similar treatments. More specifically, chemical peels entail a much lighter process, whereby the application of a peel solution results in the removal of the outer layer of the skin simply by peeling the solution once it has hardened. On the other end of the spectrum is deep laser resurfacing which dissolves the molecular bonds of damage cells layer by layer. Despite this, it has the potential to leave a layer of heat-damaged cells. Both techniques are still effective, however the Nano laser peel provides the right amount of impact on the skin with very little side effects.
Requires less time

The use of the light energy accelerates the procedure at a significant rate.  As a result, you can book an appointment, have a quick turn around time in treatment, and carry on with your day without compromising your busy schedule.
 Targets multiple issues
The Nano laser peel may revive your skin from a world of dullness, but it is equally effective for combating acne scarring, wrinkles, and aging skin.
Rejuvenating your skin shouldn't be difficult and inaccessible. Nano laser peels are favourable for clients and dermatologists continue to recommend them for quick, visible, and radiant results. If you think Nano Laser Peel is for you, call our office today and book your appointment.
NanoPeel is a great maintenance strategy that continues to combat aging after the deeper laser peels.