When your day typically consists of getting the kids ready for school, making a big presentation at work for the promotion you've been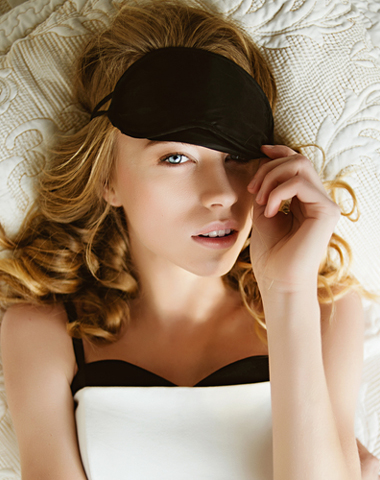 dreaming of since college, being on time for your child's soccer kick-off, and cooking dinner, sleep looks like just another chore on your to-do list. The following tips on adequate sleep however, will persuade you to make sleep a priority.
WHEN YOU ARE SLEEP-DEPRIVED, YOU AGE MUCH FASTER
When you miss out on the 7-8 hours of sleep that you should receive on a nightly basis, you tamper with your body's regenerative process. More specifically, when you achieve deep sleep, your growth hormones rise and this, in turn, triggers cell reparation. If you are not sleeping enough, you progressively deter this system; rather than repairing damaged cells, your body will experience small breakdowns that, overtime, will materialize as signs of aging.
A LACK OF SLEEP HAS A NEGATIVE IMPACT ON PRE-EXISTING SKIN CONDITIONS
When an individual has a pre-existing skin condition (hereditary or otherwise), a lack of sleep will likely worsen the symptoms. When you have missed out too much rest you may experience an increase in skin sensitivity or you may have severe acne breakouts—just  to provide a few examples. It's important to monitor any changes you observe as it relates to your pre-existing skin condition when you've haven't had enough sleep in a significant time frame.
SLEEP MAINTAINS AND ENHANCES YOUR NATURAL BEAUTY
Finally, depriving yourself of proper rest is one of the most subconscious ways to sever your natural beauty. For example, during sleep your body undergoes a hydration process that promotes moisture for your skin. If you do not get enough sleep your body will retain a poor water balance that ultimately leads to wrinkles, bags, and eye puffiness.
Ultimately, you get from your body what you put in. if you want to maintain your beauty, be good to your skin.