Sometimes we look in the mirror and are suddenly alarmed by what we see, as though we suddenly aged overnight! As the years go by, our skin's appearance becomes more and more impacted by our environments which may result in fine lines, deep creases, hollows under our eyes, more noticeable acne and chicken pox scars, thinner lips, or gauntness in our temples and cheeks.
Our skin loses its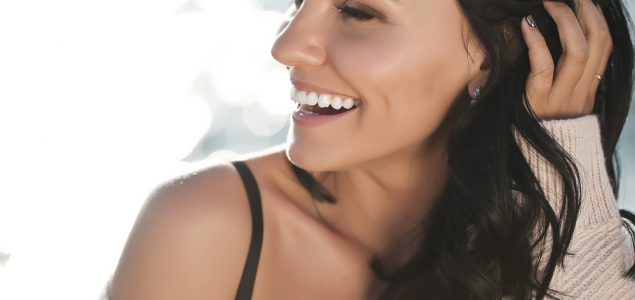 elasticity, its fullness, and its suppleness because as we age, our skin gradually loses hyaluronic acid and collagen which is what gives our skin that youthful look.
Many people try to reduce the impacts of aging with skin care products and while a skin care routine with cutting edge products can make a big difference, it has a limited impact on age, facial muscles, gauntness, or sun damage.
While neuromodulators may be an effective option, dermal fillers offer a different approach that may be used instead of, or in combination with, neuromodulators.
What are Dermal Fillers and What Do They Do?
Dermal fillers are a cost-effective, minimally invasive cosmetic procedure for adding volume to the skin by filling in gaunt areas and removing wrinkles and lines. Dermal fillers can contain natural or synthetic materials and are injected to create volume and fullness, perking up your face and restoring its youthfulness. Unlike neuromodulators, which work with the face's muscles, dermal fillers plump and smooth the skin.
Natural fillers like hyaluronic acid, which our bodies produce, provide immediate results which can last anywhere from three to 18 months (sometimes as long as two years). Like the skin's natural hyaluronic acid, the fillers eventually break down, so follow-up treatments to maintain the effects are key. Natural fillers may not last as long synthetic fillers, but the risk of allergic reactions is significantly lower.
Synthetic fillers are semi-permanent; if your lines and wrinkles return, it's due to continued aging or sun damage rather than a dissipation of the filler. Ensuring that the effects are long lasting means wearing sunscreen daily and taking special care of your skin.
Our Dermal Fillers
At Rao Dermatology, we use both natural and synthetic fillers selected by our doctor's and that produce superior results in combination with our skill, technique, experience, and training. We offer Juvederm®, Restylane®, Revanesse, and RADIESSE®. Our doctor's will select the dermal filler best suited to your skin and your risk tolerance, but here is an overview of each dermal filler product.
Juvederm®
A natural filler, Juvederm® is an injectable gel dermal filler that uses hyaluronic acid to subtly restore fullness, reduce lines and wrinkles, and plump up lips. The injectable contains some lidocaine to reduce discomfort during treatment. Juvederm® produces subtle, natural results that enhance your look and it lasts between one and two years. One of the most commonly used fillers, Juvederm® has a superior history of producing great results with minimal side effects.
Restylane®

Another natural filler using hyaluronic acid, Restylane® provides two decades of innovative research and development to offer a wide variety of gel types that provide varying degrees of fullness and firmness meaning that we can tailor your dermal filler treatment to suit your facial rejuvenation needs.
Revanesse®
A synthetic filler, the Revanesse line uses Thixofix cross-linking technology which slows down the breakdown of hyaluronic acid, making it more durable, longer-lasting, and that stimulates new collagen production in your skin.
RADIESSE®
Another synthetic filler, RADIESSE® is made of Calcium Hydroxylapatite (CaHA) microspheres that are suspended in a gel and works by providing immediate volume while also continuing to stimulate the body's natural collagen production. RADIESSE® lasts a year or more and the CaHA microspheres are metabolized by your body, leaving behind only the natural collagen.
Frequently Asked Questions
Below are some of our frequently asked questions about dermal fillers, but if you have concerns that aren't addressed here, please feel free to contact us.
Do dermal fillers hurt? How long does the procedure take?
We use a very fine needle to inject your dermal filler into your skin, meaning that there will be some minor discomfort. The procedure takes about 15 to 30 minutes depending on the amount of areas we are treating. Some dermal fillers also include lidocaine to reduce discomfort.
How soon will I see results?

The results from dermal fillers are instantaneous and will last anywhere from three months to two years depending on your skin and the filler used. The results aren't permanent, so you will eventually need follow-up appointments to maintain the effects.
What happens if I don't continue treatment?
If you don't continue treatment, your symptoms lines and wrinkles, thinness or gauntness, hollows and creases will gradually return.
Are dermal fillers expensive?
Exact costs vary depending upon individual treatment plans, the dermal fillers used, and the amount of filler injected. We'll advise you of the costs for your treatment at your consultation.
Are there any potential side effects from dermal filler injections?
After the injections, you will likely experience some tenderness and temporary bruising or swelling. You may experience redness, swelling, itching, stinging, pain, pressure, or rashes for up to a week after treatment.
Am I a good candidate for dermal fillers?
If you are between the ages of 18 and 65 years old and have great overall health, you are most likely a good candidate for dermal fillers, but the best determinant is a consultation at our Edmonton Dermatology Clinic. Fill in the form below to set up your consultation.