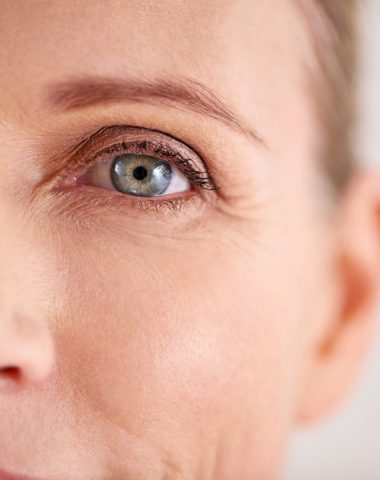 Book Your Consultation Now!
Say Goodbye To Those Dark Circles
Dark circles and under-eye bags can form for a variety of reasons. It can be thinning skin, lack of fat, hyperpigmentation, or even skin conditions like rosacea.
Sometimes, they're caused from lack of sleep and sometimes they're simply a result of natural aging. Regardless of their reason for being there, you don't have to just accept them.
At Rao Derm, we understand what under-eye bags and dark circles can do to your self-confidence. When you want to smooth the skin around your eyes and erase the signs of aging they create, we can help.
Eyebags & Dark Circles
If people keep telling you that you look tired, or if you look in the mirror and find an older, tired-looking person staring back at you, it could be that the dark circles under your eyes are to blame.
Although not getting enough sleep can be a factor in the development of dark circles, a number of other factors contribute to the appearance of the circles, including the thickness of your skin, the size of your blood vessels and pigmentation.
What Causes Dark Circles?
The appearance of under-eye "bags" can be due to a number of factors. Sometimes it is a bit of under-eye fat bulging through, sometimes it is fat loss in the tear trough area below the lower eyelid. Sometimes it is just the way your eyes are anatomically. Some other common causes of dark circles include:
Sun Exposure
Ageing
Lack of sleep
Vitamin Deficiencies
Allergies
Genetics
Eczema
Irritation
Although there can be many causes of undereye bags, what is important is the realization that there are ways of treating the condition.
Our Undereye Bag Treatments
We offer a number of different procedures that can help address the bags under your eyes including:
Dermal Fillers
Dermal fillers, sometimes called injectables, are a common cosmetic treatment for under eye bags and dark circles. Injectable serums and facial fillers add volume to saggy areas of skin, eliminating fine lines and wrinkles and smoothing out extra skin.
Many facial fillers also help fight the signs of aging, boosting the production of collagen and elastin, proteins that help keep your skin healthy and elastic.
While you can use facial fillers to improve under eye bags no matter what their cause, it's exceptionally effective on dark circles resulting from hyperpigmentation.
Chemical Peels
Our chemical peels give your skin a deep and thorough exfoliation, removing dead and unhealthy skin cells in order to expose the fresh, new skin beneath. When skin is damaged in some way, chemical peels can sometimes eliminate the issue by stimulating new skin growth that comes in clear and healthy.
After your skin heals from the peel treatment, your new skin is stronger and thicker and less likely to form those pesky bags.
IPL Treatments
Although an intense pulsed light or IPL treatment also uses light to rejuvenate the skin and to help remove dark under-eye circles, it's not the same thing as a laser treatment.
While laser skin resurfacing can help reduce pigmentation and thicken the skin, an IPL treatment is a better option for people who have small blood vessels close to the surface of the skin that are causing dark circles and eye bags.
IPL treatments don't damage the outer layer of skin the way laser treatments do but will close off any capillaries or vessels just below the skin's surface, causing them to fade from view. You'll most likely need several treatments of IPL to get the best results.
Professional Skin Care
Whether your dark circles and under eye bags are mild or severe, they can benefit from a professional skin care regimen. We offer a range of skin care products from a skin care specialist for your specific skin care needs.
With modern, innovative skin care technology, you can find products made with nutrient-rich antioxidants that fight against the signs of aging, improving your skin's texture and elasticity.
Book Your Free Consultation Now
Our team is committed to working with you to develop a synergistic approach for enhancing your skin's health.
We encourage you to attend a free consultation with Dr. Rao where he will assess your situation and discuss treatment options.
We invite you to experience the rewards of a welcoming environment where you can expect to be listened to, understood, and delighted with the outcome. Use the form below to book your consultation today.